Queer new media artists at SXSW
WHEN: 3:30pm March 13
#QueerVR #QueerTech #WomeninTech #LesbiansinTech #SXSW2017
How might queer theory offer insights about virtual reality? Well, according to this forthcoming panel at SXSW Interactive,
"virtuality and queerness share common conceptual ground. They each destabilize what is natural/taken for granted by emphasizing the performed and experienced rather than what is "objectively real." This panel will explore this conceptual congruence. The gathered artists and scholars will explore the potential for queer, virtual reality art to foster empathy and broaden perspective in those who experience it. The process of adapting ideas and works to virtual environments, and the technologies that make this work possible, will be detailed and audiences will be introduced to fascinating projects including a queer, virtual memoir and a VR exhibit of drag queens."
Alison Bennett, 1/3 of the Australian team that created Virtual Drag: serving VR realness, explains:
"Through the process of making Virtual Drag we discovered that drag offers some interesting ways of rethinking virtual reality. The intersections between virtuality and drag stem from ways of speaking about virtual reality as simulation and the drag definition of 'realness'.
"
Virtual Drag has been in demand at festivals around the world, most recently at the Videonale Festival at the Kunstmuseum in Bonn. Check out Alison's fascinating presentation about Virtual Drag from the Unicorns in Tech Festival in Berlin that explains how the work was made and unpacks their thinking about the relationship between virtuality and drag (or read their catalogue essay)

Chaired by Joshua Morrison, Bennett will be joined on the SXSW panel by artists Illya Szilak and Liss LaFleur.
Szilak's current VR project in development, Atomic Vacation, is an innovative transmedia narrative game.
"From a post-apocalyptic future, Shizuku, a girl robot, the lone inhabitant of a rocketship on a mission to find inhabitable planets, sends a final message back to Earth. Atomic Vacation is her postcard from the future, a reverse Turing test, a narrative game for VR and online play that will change your understanding of what it means to be human."
The gorgeous trailer, developed at BANFF Arts Center in Canada with master animator Sasha Stanojevic, gives a tantalizing preview of this virtual reality game.
Recent work in progress videos and images on the Atomic Vacation Facebook page give a taste of this exciting work.
Szilak's earlier interactive online novel QueerSkins, is also in the process of being developed as a virtual reality work.
"Queerskins explores the nature of love and justice through the story of a young gay physician from a rural Midwestern Catholic family who dies of AIDS at the start of the epidemic. Queerskins' interface consists of layers of sound, text, and image that users can navigate at random or experience as a series of multimedia collages. Images of the mythic and the everyday, the sacred and the profane, from banal vacation footage to vintage burlesque, interact rhizomatically with text and audio monologues to subvert preconceived notions of gender, sexuality, and morality".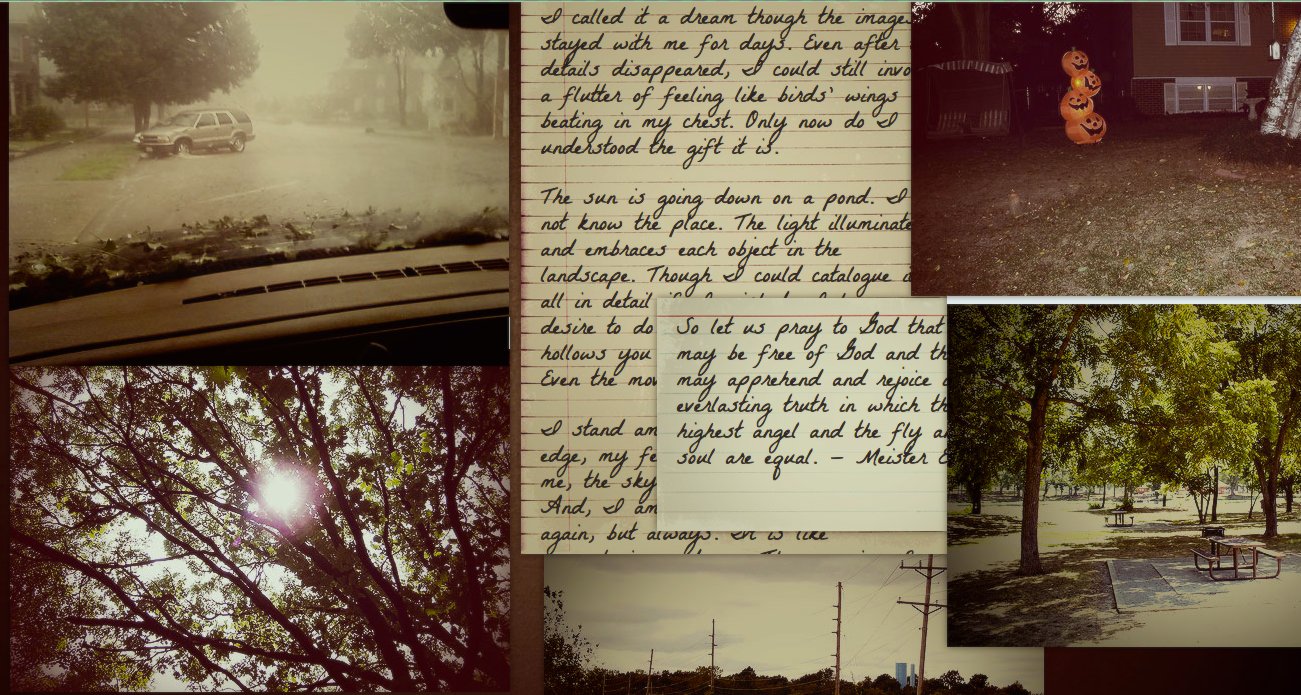 The panel will discuss themes that underpin the intersection of queer theory with the emerging media of virtual reality and discuss a number of virtual reality works made by queer new media artists.
RSVP to the Facebook event for #SXSW2017: Virtual Life's a Drag: Queering VR for updates and teasers in the lead up to this exciting #SXSW2017 panel!
FURTHER INFORMATION